"When children and youth grow up with the stories

of the real-life heroes in their families,

they have a stronger sense of identity,

a role model for the challenges they'll face,

and a personal, deeper understanding of history."

-Emily Brewer, founder, writer, editor, book producer
Legacy Storybooks
will guide you
through every step
to creating a book
your family will treasure forever.
SAMPLE TITLES
Catch a Falling Star: Ahron and Dvayrah's Journey to Freedom
Chapel Hill resident Sharon Rosenblatt Halperin commissioned this book about the lives of her parents, who escaped the Holocaust, met and ma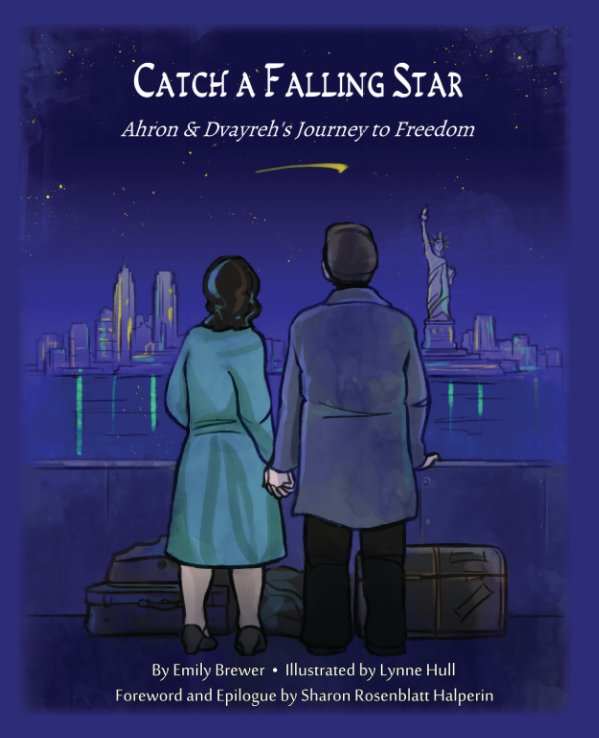 rried soon thereafter, and immigrated to the U.S., where they adopted Sharon and lived out the rest of their lives. Sharon wrote the Prologue and Epilogue, and Legacy Storybooks wrote the story. Thanks to this book, Sharon is able to pass down the powerful story of her parents' survival and resilience to her own children and to the grandchildren who never got to meet their strong great-grandparents. You can view this beautiful, fully illustrated book here.
Lucky Me, Too
Greensboro native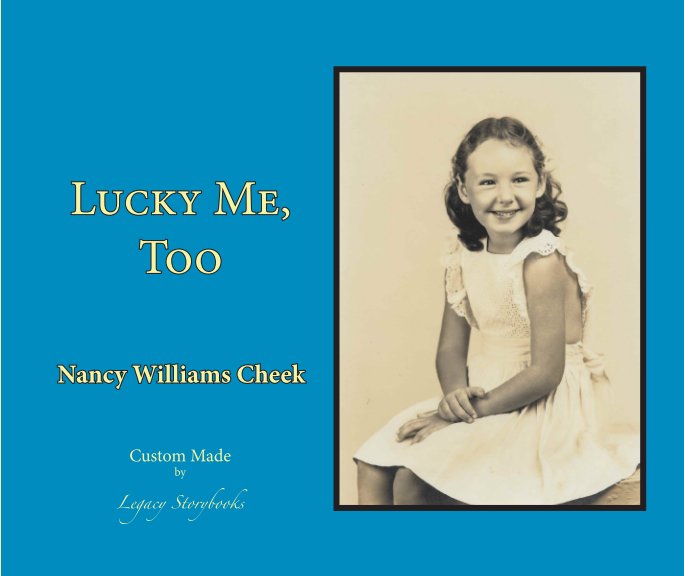 and long-time Chapel Hill resident Nancy Williams Cheek wanted her three granddaughters to be able to know more about her life, since she's always wished she'd learned more about that of her own grandmother. With coaching and editing help, Nancy wrote her memoirs and included lots of photographs of people, homes, and personal effects that she knows will become very meaningful to her granddaughters eventually. The book can be previewed here.
Our Baba
Pennsylvania native and Durham resident Angie Smith was raised in part by her beloved grandmother, who had immigrated to the U.S. from Slovakia, and whom her grandkids called "Baba." As Baba's memory was slowly robbed by Alzheimer's Angie commission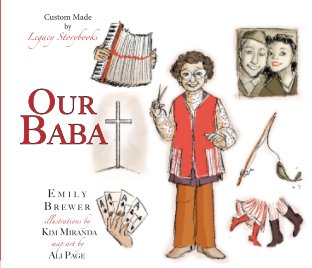 ed Legacy Storybooks to write a literary story of Baba's life, with illustrations and a storybook map and, in the back, photographs of the beauty and barbershop she ran out of her home with her husband, Stanley. When Baba died, the whole family was able to turn to this book for comfort and inspiration, and, since that time, have been able to read the story and share the illustrations and pictures with the great-grandchildren who didn't get to know Baba.
The Field Is the World: Scenes from a Life in Tobacco, 1955-1965
In late 2019, Moore County, NC, resident and award-winning world religions instructor Bill Harris contacted Legacy Storybooks to ask for helping bringing to print a series of 42 stories he'd written 25 ye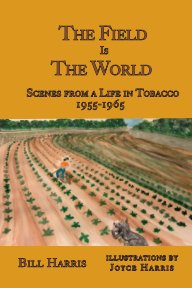 ars earlier about his upbringing on his family's 60-acre tobacco farm in the Sandhills of North Carolina. Through months of editing, rewriting, and expanding, the stories came to include an Editor's Introduction to the collection, a preface, epilogue, afterword, Appendices, photographs, and custom illustrations made by Bill's wife, Joyce. The final result is a stunning, almost 500-page trade book that offers a one-of-a-kind, first-hand perspective on a way of life that is long gone.
Muse of Poetry: Collected Poems of James Henry Randolph, III
Chatham Coun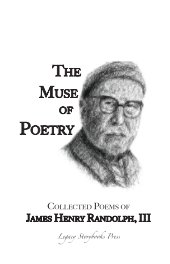 ty English teacher Dawn Streets wanted to help her father preserve his poems in a book, which was produced just weeks before he died. The book is a lasting gift to the children and grandchildren who loved him and who cherish his poetic voice.
Little School in the Woods
In 2017, Legacy Storybooks collaborated with the Historic Neely School Foundation, Inc., to bring to life the inspiring story of four generations of the Neely Family and how they battled slavery and Jim Crow to build a bright future for their family and community. The school, which Julius Neely built in 1908, when there were no other schools for black children in China Grove, operated for forty years and educated 1,300 children. This little book will draw you in with illustrations, photographs, and a special note from Mary Neely Grissom, one of the school's last living alumni and the one who spearheaded the schoolhouse's recent restoration. View the book here.
Howard Guest, American Chemist
This book, written more than ten years after the death of chemist and beloved grandfather Howard Guest traces How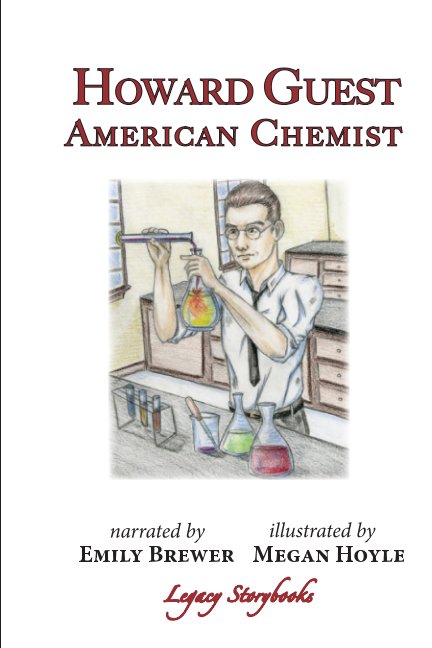 ard's career and adult life and the ways they intersected with major movements in American history. It concludes with a 100-page supplemental section that organizes the photos and primary documents on which the story was based. Flip through from beginning to end to see the possibilities of a Legacy Storybook: Howard Guest, American Chemist