Little School in the Woods is the newest book from Legacy Storybooks.
Legacy Storybooks collaborated with the Historic Neely School Foundation, Inc., to bring to life the inspiring story of four generations of the Neely Family and how they battled slavery and Jim Crow to build a bright future for their family and community. The school, which Julius Neely built in 1908, when there were no other schools for black children in China Grove, operated for forty years and educated 1,300 children. This little book will draw you in with illustrations, photographs, and a special note from Mary Neely Grissom, one of the school's last living alumni and the one who spearheaded the schoolhouse's recent restoration.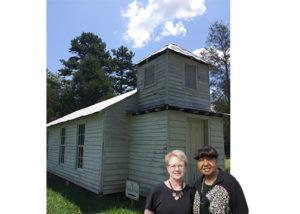 Behind the book is the story of a trans-racial friendship. Mary Neely Grissom and Lynn Parker grew up in different, segregated, small-towns in North Carolina and met in Winston-Salem, NC, in 2001 through their respective churches' diversity partnership. Their friendship sparked a dialogue. Each helped the other understand how her upbringing shaped her. Like these women, readers of this book are revisiting and re-evaluating the past and learning how hope, vision, faith, and friendship can light the way for a brighter future and help to heal the wounds of the past.
Order the book here. To learn how to donate to the renovation and revitalization of the Historic Neely School, email me at emily@legacystorybooks.com.